Judith NANYONGA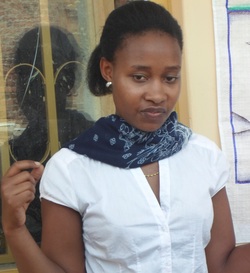 Judith joins CFYDDI as our librarian and secretary. Judith also works as a Literacy Club and Readers' Club organizer. As a trained peer educator, Judith acts as one of our SHARE advocates, working to spread awareness regarding sexual health and reproductive education. She envisions her role as one of mentorship, with an ambition of empowering youth, children, and women. Judith is an invaluable member of our team here at CFYDDI bringing her abundant skills in oral and written communications. She is pursuing a Bachelors Degree in Information Science and Secretarial Studies at Ndejje University.
---
Christina Zha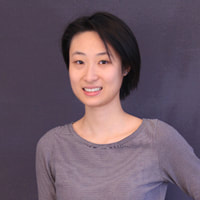 ​Christina is a Canadian intern from Douglas College's International Youth Internship Program, which is sponsored by Global Affairs Canada. She lives in Toronto, Ontario. As of May 2015, she holds a Bachelor's degree in political science and economics from the University of Toronto. In university, Christina directed an environmental fashion show that aimed to bring awareness to the massive amount of waste and environmental damage produced by the fashion industry. She also participated in U of T's debate team and Latinballroom dancing club.

Christina has experience working as a mentor for children and youth, facilitated discussions on social justice issues, was a big sister to at-risk children through Big Brothers Big Sisters of Toronto, and worked as a literacy camp counsellor to Native Canadian children. In 2016, she has been involved with food justice issues in Toronto, compiling survey information for its annual national report and founded a social enterprise that aimed to connect food banks in Toronto.

Christina's commitment to social justice and community-based development began when she lived in a rural village in El Salvador for three months in 2015. It was there that she first experienced and practiced "being with instead of doing for".

In her spare time, Christina enjoys salsa dancing, reading, practicing yoga and meditating, hiking, cooking, and watching movies. During her time in Uganda, Christina hopes to learn Luganda, practice cooking Ugandan food, adopt Ugandans' natural sense of rhythm, and cross over to the southern hemisphere for the first time.

At CFYDDI, Christina will continue to work with youth. She helped facilitate the Sexual Health and Reproductive Education program for secondary school students. She will continue salsa dancing, and use dancing as a means to connect with community members. With that in mind, Christina began instructing zumba classes at the Centre in November. She hopes to combine her passion for social justice and experience in dancing, working with youth, reading and writing to contribute to the various programs at CFYDDI.
---
Jeanette Schaffer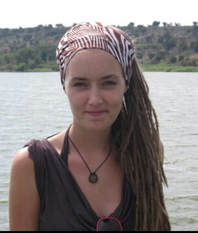 Jeanette is a social worker with a focus on children and youths, drug addicts, and the homeless. She teaches about prevention mechanisms, and works with those re-integrating into societies after abuse.​

​"Alcoholism is a problem that law enforcers have to be aware of. They don't know how to deal with it. There are now laws existing in the communities, to take care of children in areas where alcohol is abused by adults, but there is a compelling need to continue addressing it."

Jeanette studied social and cultural anthropology at University of Vienna.
---
Kelly Bridget Mcquade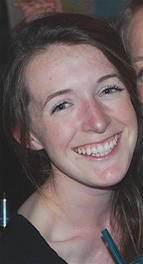 ​Kelly joins CFYDDI in partnership with Douglas College and the International Youth Internship Program (IYIP) with Global Affairs Canada. She is a graduate of Quest University Canada (BASc) in Squamish, British Columbia, Canada. At Quest, her studies focused on health sciences, with two of her most memorable classes focusing on community health and public health policy.

Kelly brings to the team an extensive background of working in team-oriented environments. She was a member of the varsity women's soccer team at her university and works as a wildfire fighter in Canada during her summers. This past winter, she worked as an intern at The Hotspot, a small not-for-profit organization in Squamish that was focused on connecting people through volunteering, technology, and learning.

Since arriving at CFYDDI, Kelly has been inspired by all the ongoing initiatives of the centre. She has been keenly interested in the outreach that CFYDDI has been doing in the Buvuma Islands District. She hopes to build on the needs assessment conducted by last years interns and support on obtaining funding for future initiatives in this district. As well, she and her fellow intern Christina are implementing a new program called Sanyuka Fitness. They will be leading zumba and yoga to the community for fitness and healthy living.

In the future, Kelly plans on furthering her studies in a Master's program or nursing. Regardless of the path she takes, she hopes to return to Uganda and continue her involvement with CFYDDI. This is her first international work and exchange experience, and she is excited to experience all that Uganda and has to offer (especially the matoke, gnut sauce, and chapati).
---
Courtney Vaughan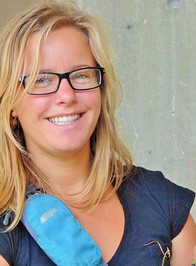 Courtney Vaughan joins CFYDDI for a 6 months internship through our partner, Douglas College through the International Youth Internship Program coordinated by Canada's Department of Foreign Affairs, Trade, and Development. Courtney is a dedicated social justice activist, with a distinct interest in local solutions to global issues: especially regarding the empowerment of women and girls, as well as environmental sustainability. She graduated with an honors degree in Social Justice and Peace Studies, and minored in both Indigenous Studies and French at King's University College at Western University.

She brings to the team extensive knowledge in ICT and promotions. Courtney is no stranger to the impact communication and technology can have on locally driven community development. She acted for three years as the Managing Editor for the Regis, her university's student-run publication, and was also the Coordination Assistant for Les Compagnons, a French-Canadian heritage organization in 2014. While with CFYDDI, Courtney will be focusing her efforts on Build Your Business program – a micro-entrepreneurial project where youth and women will be trained to initiate their own confectionery and any businesses at the Centre. She will also be using her experience as a Summer Camp Director and ICT specialist in order to expand the curriculum of our Health Education and Computer Literacy training.

She also works alongside the Federación de Campesinos hacia al Progreso (Federation of Rural Farmers for Progress) in the Dominican Republic. She is constantly energized by the commitment and motivation of her partners in the Global South, both in the Dominican Republic and Uganda.

Being Métis (mixed Indigenous and European ancestry), Courtney's perspective is one which prizes local knowledge, recognizes international realities and actors, and desires to build effective relationships between the two. She is passionate about the role creativity and community have in solution-making, and hopes to expand her experience and knowledge in this realm during her time at the Center For Youth driven development initiatives (CFYDDI) in Uganda.


---
Kristen Myers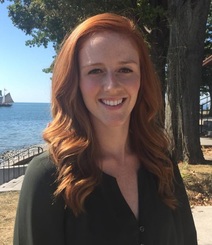 Kristen is an intern with CFYDDI in partnership with Douglas College and the International Youth Internship Program (IYIP) with the Department of Foreign Affairs, Trade and Development Canada. She is a graduate of Queen's University Canada (B.A.H) and a student of Political Science at King's University College at Western University. She has international work, exchange and travel experience in Zimbabwe, South Africa, Uganda, Italy, Britain, France, and Germany.

As a Research Assistant with King's University College's Department of Political Science, Kristen gained experience in the research of international institutions, particularly the role of the African Union in African governance architecture, and contributed to an upcoming international relations publication soon to be released in 2016.

Though her research lies on the international level, her interest and understanding of the importance of the grass-roots to development and poverty eleviation was sparked with her work contributing to the construction of a small scale economic development project, in support of children in Zimbabwe who have been orphaned or displaced by the AIDS pandemic.

Currently Kristen is combining both her love for sports and advocacy by working on CFYDDI's 'Protect the Goal Campaign', which promotes HIV/AIDS awareness by using sports as a platform. She is also helping to design and implement a micro-business entrepreneurial curriculum for CFYDDI's Build Your Business Program, empowering communities to become successful small business owners to improve household incomes.

She has work experience in the cultural resource management and consulting industry, including cultural preservation and archaeology in both the Canadian and Italian contexts. Her interests lie in human rights, culture, international law, international relations, governance, humanitarian relief, international development, and poverty alleviation. She takes a personal interest in community service whether at home or abroad and plans to dedicate her life's work to the betterment of others.

In the future Kristen plans on furthering her studies in graduate work and is incredibly excited to work with the CFYDDI team and wider Ugandan community!


---